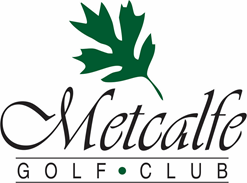 Thank you for applying to be a part of the Metcalfe Golf Club Team for the 2023 season. We are looking forward to another fun season for our guests and staff members.
Who we are? The Welch family opened the course in June of 1976. We offer a 9 & 18-hole golf course, in a very natural setting. We cater to golfers of all ages, types, and abilities. Our restaurant 'HICKORIES' features a short order pub style menu as well as a banquet menu. Great food is a staple at Metcalfe Golf Club.
What do we believe in? Friendly service and a family atmosphere have been Metcalfe Golf Club's trademark since opening and we pride ourselves on being one of the friendliest clubs in the area.
Why are we here? To promote and provide fun and golf to the Ottawa and surrounding areas.
Who we serve? We have 250-300 members. several leagues and events and cater to public players as well.
What do they Want? To have fun, be treated well and enjoy their food, drinks, and round of golf.
Why Work here? We offer a safe, positive place to work that creates friendships with other staff and golfers as well as the ability to work outside and grow your knowledge of business and golf. We offer staff golf days, staff golf privileges, and staff parties. Holiday pay on every paycheck.
Who will I work with? You will work with a great team that has been assembled for your department, some of which have been employees at Metcalfe for 10+ years, and with a great management team, that wants the best for you and customers.
Throughout the season we may be looking for persons in the following areas:

GOLF OPERATIONS DEPARTMENT –
Back-Shop – This is an entry level position and includes Tournament set up, cleaning of carts, clubs, bathrooms and keeping the clubhouse area neat & tidy. Well suited to retirees and students.


Golf Shop – Customer Service including handling reservations, customer check-in, merchandise sales, operation of computerized POS. Experience in customer service, golf and/or POS systems is a requirement.

MAINTENANCE DEPARTMENT – Experience in landscaping, machinery and/or golf course maintenance would be a great asset for our maintenance positions which entail a variety of tasks including machinery operation and physical labour. We can also use anyone with a love a gardening to tend to flower beds and rock gardens. Retirees are welcome.

RESTAURANT DEPARTMENT –
Cooks – We are seeking individuals with practical kitchen experience and/or culinary training to prep, cook & clean.
Kitchen Help/Dishwashing: Well suited to retirees looking for part time work.
Servers – We require outgoing people to act as servers, bartenders & beverage cart operators. Experience with serving and customer service is a must. Must be 18 +.

To complete your application please send us your resume and/or cover letter and the following brief questionnaire.
Keep in mind atypical golf season for Metcalfe runs until October so availability to the end of October is a necessity.
Thank you & Good Luck
The Management team at Metcalfe Golf Club