We are pleased to announce that we have hired Nick Surch to be our PGA of Canada teaching professional. Nick joined our golf shop team in 2022 well working towards becoming a PGA of Canada professional which he achieved in October 2022.
Prior to working in the golf industry, Nick started his career 10 years ago working in the fitness industry as a personal trainer after graduating from the Fitness and Health Promotion program at Algonquin College. Around this same time, Nick picked up the game of golf and spent the following years committed to researching the best ways to lower his scores.
Nick is passionate about golf technology and believes that everyone has their own version of a perfect golf swing. With Nick's experience as a personal trainer and his passion for the game of golf, he believes that everyone can reach their goals.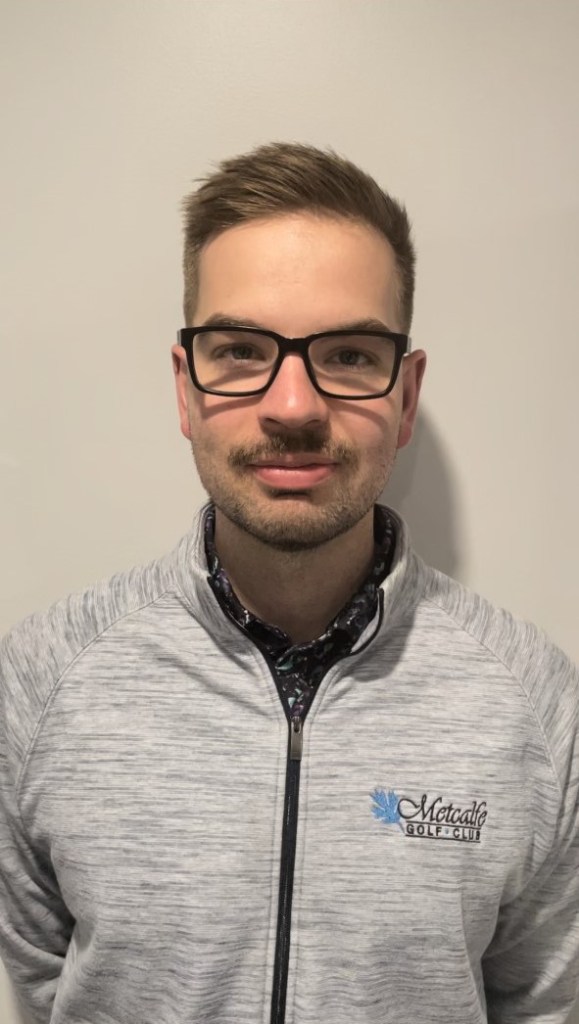 Nick will be offering private, semi-private, and group lessons, club fittings as well as working in the golf shop. Nick will be offering long game lessons with a Foresight Sports GC3 launch monitor, short game lessons, and on-the-course lessons.  If you have any questions regarding lessons, Nick may be reached at nsurch@metcalfegolf.com. Lessons with Nick can be booked in the spring of 2023 by contacting Nick.
Complete the request form for more information or to book a lesson. If you are looking for equipment suggestions or inquiring about a purchase please contact Wyatt.